Your Provisional Driving Licence
Before you start to drive, you must hold a valid, provisional driving licence. It is important to learn safe driving practice from the beginning of your driving career because bad habits are hard to break.
Jon and Karly are approved driving instructors and have the experience, knowledge and training to teach you properly. Learning safe driving habits from the start will improve the safety of yourself and other road users.
The Theory Test
The minimum age you can begin driving a car is 17. You can take your theory test once your provisional licence becomes valid. Normally, for car drivers, the earliest date your provisional licence can become valid is your 17th birthday, however you can apply for the licence up to three months before your 17th birthday.
The theory test is made up of a multiple-choice section and hazard perception. You need to pass both parts. Once you have passed the theory test you can then apply to take your practical driving test.
To book your theory test, follow the link below. It's always worth doing some driving first though and take our advice as to when to do the test. We will teach you as you go along.
The Practical Driving Test
Where are the test centres?
It is worth checking with each centre how long the waiting list is for a test before you book. Some have a longer wait time than others.
Driving Test Centres Address:
Cambridge
73/79 Chesterton Road, Cambridge, Cambridgeshire. CB4 3AP
Cambridge
Cowley Road, Cambridge, Cambridgeshire. CB4 0DT
Letchworth
Jackmans Place Letchworth Garden City Hertfordshire SG6 1RF
Getting you ready to take the Practical Test
Lessons with us are structured to ensure that you've received plenty of practice at the various skills required to pass your driving test. These include driving on as many types of roads as you can, such as in built up areas and on dual carriageways, in all sorts of traffic and weather conditions and night-time driving where possible. You aren't ready to take your test until you can complete these tasks safely without prompting from your instructor – we can help you achieve this in the fastest possible time tailored to your ability.
There are 5 parts to the driving test:
* an eyesight check
* 'show me, tell me' vehicle safety questions
* general driving ability
* reversing your vehicle
* independent driving
The test is the same for both manual and automatic cars.
You'll drive for around 40 minutes.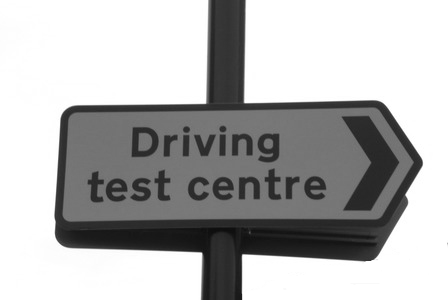 Eyesight check
You'll have to read a number plate from a distance of:
* 20 metres for vehicles with a new-style number plate
* 20.5 metres for vehicles with an old-style number plate
New-style number plates start with 2 letters followed by 2 numbers, eg AB51 ABC. You'll fail your driving test if you fail the eyesight check. The test will end.
'Show me, tell me' questions
You'll be asked 2 vehicle safety questions known as the 'show me, tell me' questions. These test that you know how to carry out basic safety checks.
Your general driving ability
You'll drive in various road and traffic conditions, but not on motorways. The examiner will give you directions that you should follow. Driving test routes aren't published, so you can't check them before your test.
Pulling over at the side of the road
You'll be asked to pull over and pull away during your test, including:
* normal stops at the side of the road
* pulling out from behind a parked vehicle
* a hill start
You might also be asked to carry out an emergency stop.
Reversing your vehicle
The examiner will ask you to do one of the following exercises:
* reverse around a corner
* turn in the road
* reverse park – either into a parking bay or parallel park at the side of the road
Independent driving
You'll have to drive for about 10 minutes by following either:
* traffic signs
* a series of verbal directions
* a combination of both. The examiner can show you a simple diagram to help you understand where you're going when following verbal directions.
You can't use a satnav.
If you can't see a traffic sign (e.g. because it's covered by trees), the examiner will give you directions until you can see the next one.
Forgetting the directions
You can ask the examiner to confirm the directions if you forget them. It doesn't matter if you don't remember every direction.
Going off the route – Your test result won't be affected if you go off the route, unless you make a fault while doing it.
The examiner will help you get back on the route if you take a wrong turning.
If you make mistakes during your test – You can carry on if you make a mistake. It might not affect your result if it's not serious.
The examiner will only stop your test if they think your driving is a danger to other road users.
If you want to know a little more about the practical test – for example, what documents to bring etc., follow this link: Extra information about the Practical Driving Test
The test, which lasts around 35-40 minutes, will assess you for an overall safe standard of driving. It now also includes 10 minutes of independent driving and a 'Show-Me-Tell-Me' section – The Driving Standards Agency (DSA) has published a new video playlist about the 'show-me tell-me' part of the practical driving test.
When you are ready for your test, we will tell you how to book your test (at a time to suit you). You will also have a comfortable warm-up lesson prior to your driving test.
No instructor can boast 100% pass rate and nerves will affect everyone: even the best drivers can often misjudge a situation under stress. Most of our pupils come from recommendations and we will make absolutely sure you are ready!