About Us
We are a friendly family-run driving school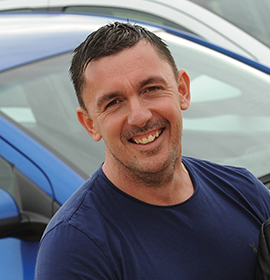 Jon Stallworthy
Hi I'm Jon and I am a fully qualified Driving Instructor (ADI).
I became a driving instructor because I wanted a job with real satisfaction and there is nothing better than seeing someone pass his or her test first time.
Friends were also always telling me that I was a calm and relaxed type of person and that I would make a great Driving Instructor.
I did my training with the leading national driving school and learnt the latest adult coaching and training techniques so you can be assured the training I give will be of the highest standard.
I aim to make every lesson enjoyable and as productive as possible. Lessons are always conducted in a calm, friendly and relaxed manner, as I firmly believe in making pupils feel at ease during lessons.
When I'm not working I enjoy keeping fit, watching football and spending time with my four children.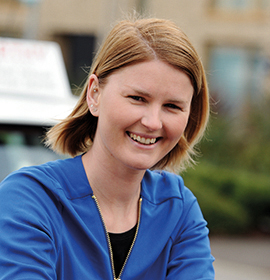 Karly Stallworthy
Hi I'm Karly and I am a fully qualified Driving Instructor (ADI).
I became an instructor in 2014 after my youngest child started school full time.
I'm relaxed and easy to get on with and enjoy getting to know my students.
I often work with female learner drivers who prefer a female instructor. I gain real personal pride in coaching nervous learners through their driving tuition and seeing them pass their test full of confidence and ready to go out on their own.
When I'm not working I enjoy eating out, going to the cinema and spending time with my family.
Learner Driver Lesson
This is the biggest part of our work. Whether you've never sat in a driving seat before or you just need a few professional driving lessons before you take your test, we can help.
Intensive Courses
Would you rather take an intensive course of driving lessons? If you've got a timeframe in mind, we would be pleased to help fit in around your requirements.
Motorway Lessons
Have you passed your test but feel like you need some help before you venture onto a motorway? Book a motorway-driving lesson with us and we'll take the fear away.
Refresher Courses
If it has been a while since you passed your test or you feel like you are lacking in confidence, why not book a refresher course of driving lessons? We'll tailor the course to suit what you need.
Female Instructor
Karly and Jon are a husband and wife team so if you prefer a female instructor, please just let us know and you can have your driving lessons with Karly.
Pass Plus
If you want to save money on your insurance or just want to extend your driving skills, Jon can offer a specially tailored Pass Plus course of driving lessons.